Blacktop Management
Meet Blacktop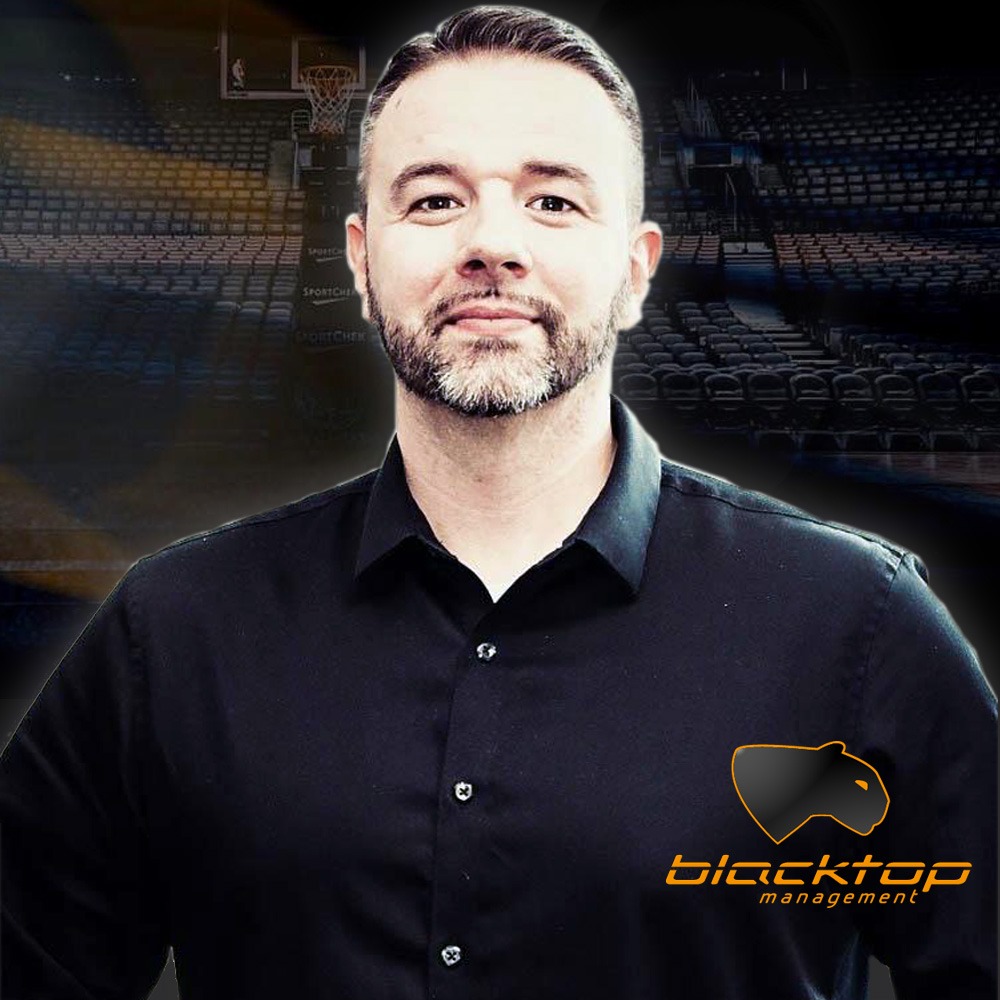 JAN WIELAND
(Founder & CEO) – Jan was born in Germany with both German and Finnish ancestry. He founded Blacktop Management after a series of injuries put an end to his professional basketball career.
Having played at the high school & collegiate levels in the United States as well as professionally in Europe, Jan shares a special connection with all of his players, having experienced both sides of the sport.
With his experience from playing internationally, Jan has a high understanding of the specific needs and concerns that emerging and established basketball players face today, along with the challenges many teams have with bringing in players. During his years as a player, Jan amassed connections on every level. This process he has furthered in his career as an international agent and expanded his global network year by year.
Following his retirement from the game, he went on to garner a reputation for being an agent that cares for the well-being of each and every athlete within the Blacktop family.
Jan is regularly invited to speak as an expert at Basketball Career Conferences in Las Vegas, Portsmouth, Toronto to name a few and also teaches a basketball agent course. Besides his work as an agent, Jan has developed and implemented several nationwide school programs in Finland within the topics of anti-racism, discrimination, emotional/psychological well-being and making successful career choices.
Jan is a certified agent by FIBA, FIP/CONI (Italy) and the German Basketball Federation. He speaks English, German, and Finnish fluently and holds a business degree in Human Resource Management.
VILLE TUOMINEN
(General Manager) – Basketball has been Ville's passion since an early age. After appearing at all youth national team levels, he played 9 seasons on senior teams before moving on to coaching in 2007.
As a player he represented Finland at the senior national team and played in Euro Cup and the Northern European Basketball League (NEBL) in addition to the Finnish top league. As a head coach he participated in FIBA Europe Cup for multiple years before taking on the challenge of a Sports Director in a Europe Cup organization.
Ville has over 20 years of experience from professional basketball as a player, head coach and sports director as well as coaching national teams in Finland, Denmark and Sweden. All of the knowledge and expertise that Ville has gathered over the years within the pro basketball world will be a tremendous source for all Blacktop clients.
Ville´s reasons to join Blacktop: "I was looking for a way to settle down with the family and stay involved with elite level basketball, so joining Blacktop was the perfect solution. I have respected how well Jan takes care of his players for a very long time and seen from the other side of the table that this is not always the case with all agencies. I'm extremely excited to explore the basketball world from yet another side and believe that we can keep growing Blacktop as an agency while still holding on to our core values. "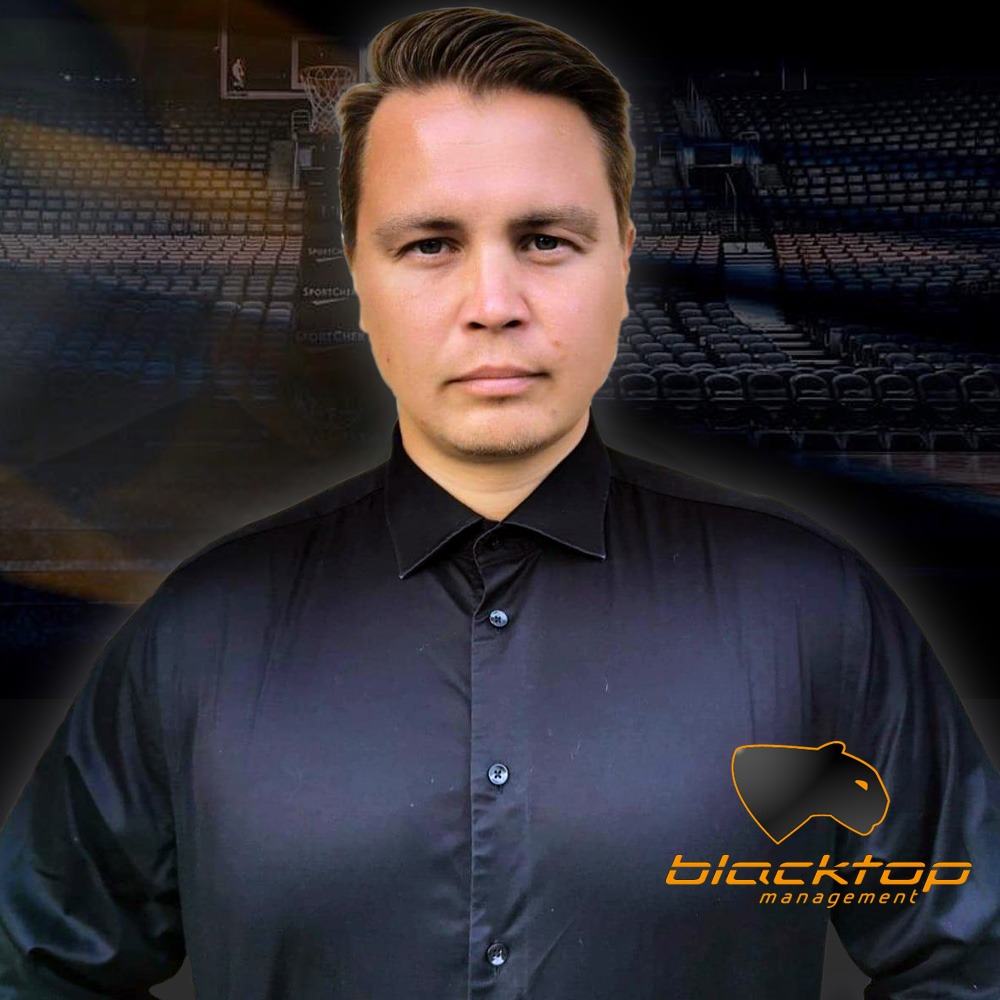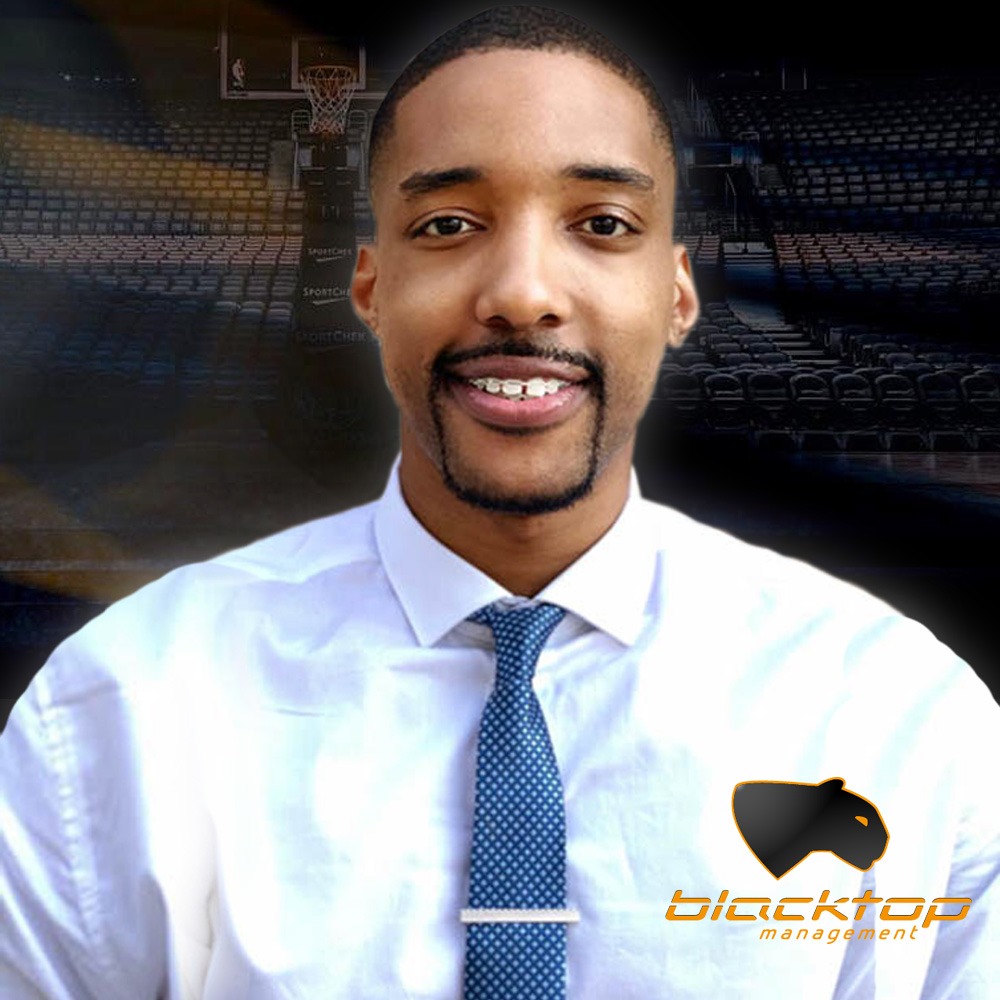 JEMAL FARMER
(Director of Player Personnel- North America)- Jemal was born in Queens (New York) and grew up in Chicago (Illinois). After being named a Junior College All American he transferred to play at University of Arkansas. Professionally Jemal played on four different continents including North America, South America, Asia and Europe. After retiring from playing as a Pro in 2018, he started J-Farm Athletics, a player development program, where his clients include players from the WNBA, NBA, G-League, Euroleague, Eurocup as well as other mayor overseas leagues. Jemal holds a degree in Sociology (University of Arkansas). He resides in Atlanta (Georgia). Jemal`s thoughts on Blacktop Management: "I am excited to work with the Blacktop family and build on top of what Jan has built over the past decade. I have had the pleasure of working with Jan over my playing career and it is a natural fit to continue this path together. I know we will do great things."
BRET KANIS
(Attorney of Record, Blacktop) – Bret is Blacktop Management's AOR with the Hightower Law Firm in Pensacola, Florida.
As part of his legal practice, Bret has represented professional athletes in contract negotiations, disputes as well as off-the-field business ventures and personal matters. He has also helped ownership groups in their efforts to purchase professional sports franchises and student-athletes in issues relating to their National Letter of Intent.
Bret graduated with a B.S.B.A. from Washington University in St. Louis, a J.D. from Pepperdine University School of Law and a LL.M. in Taxation from New York University School of Law. He received the highest grade in his sports law class taught by prominent sports agents Dan Fegan (Basketball) and Barry Axelrod (Baseball), and has worked with high-round draft picks, Hall of Fame athletes, and Olympic Gold medalists in various capacities as an agent and attorney. Bret is a NBPA certified agent.